Johnny Coker
Investigator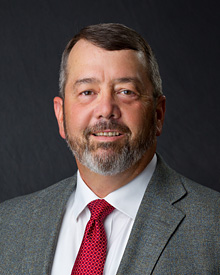 Johnny Coker has been an investigator with the District Attorney's office since January 2011.  Johnny's duties include assisting the prosecutors with trial preparation by reviewing case files, interviewing and preparing witnesses to testify, and Spanish translation. He serves as liaison for the District Attorney to law enforcement and social service agencies and is available to assist in current investigations.
Johnny retired from the Decatur Police Department in 2004 after twenty-six years of service. He investigated crimes against the elderly, child abuse and sex-related offenses. Johnny conducted training and lectured on the detection and investigation of abuse to law enforcement, medical personnel, social service workers, and victim advocates. He was published in the F.B.I. Law Enforcement Bulletin on protecting the elderly from financial abuse. Johnny served as  an Adjunct Professor at Calhoun Community College.
General Information:
Married with two daughters
M. S., Univ. of North Alabama, 1996.
B. S., Athens State College, 1980.
Police Officer Certification, North Alabama Police Academy, Jacksonville State Univ., 1979.